Download Files Size:
3.09 GB
Value:
$449

Access from everywhere any anytime – 100% Online course.
Growing International student environment.
Knowledge of strategies that can be applied to stocks, options, currencies and futures.
Access to a live Telegram – Messages channel.
Live trading forums.
Live lifetrading and educational´s webinars.
Certificate of completion.
Expertise Field

Waves Analysis

Difficulty

Intermediate-Advanced

Duration

1 Month

Methodology

8h of video + Course documentation + 1 Month of community access
The ecs.SWAT method course is an all-round package which offers technical education on wave analysis, trading systems and MT4 indicators & tools. The course explains how traders can understand chart patterns, price swings and waves in a simple way without overcomplicating their trading. The method also helps traders to understand the price chart as a road map offering trading opportunities and pinpointing higher probability entries and exits.
The ecs.SWAT approach can be applied to all financial markets and on all time frames as well. The system is suitable for traders of all experience levels but will require more study and learning for beginners. The concepts can be used on any platform but the ECS indicators are only available for MT4.
The main focus of ecs.SWAT method is on patterns, the method is excellent for traders who use price and wave patterns, wave analysis or Elliott Wave Theory as part of their analysis or trading.
The course is presented in video and can be watched as many times as needed. The course also includes extra webinars that explain Fibonacci, trend lines chaos theory, fractals,… FXStreet users will have access to the Trading Room for free for 1 month.
About Chris Svorcik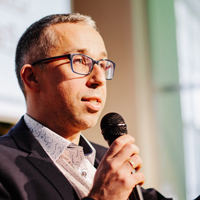 Over the last 10 years technical analysis and education have been at the  forefront of Chris' trading career. Chris is particularly fond of Wave Analysis and analyzing the market structure via trend, momentum, patterns, and support and resistance.
Part 1: Introduction to SWAT
Chapter 1: SWAT Road Map and Starting Point
Chapter 2: Introduction to Financial Markets
Chapter 3: Introduction to MT4
Chapter 4: Introduction to Trader Type
Part 2: Technical Analysis
Chapter 1: Support & Resistance
Chapter 2: Reading Price
Chapter 3: Trend & Reversal
Chapter 4: Momentum (mom) & Correction (cor)
Chapter 5: Start of Mom & Cor plus Divergence & Time Patterns
Chapter 6: Price Patterns
Chapter 7: Multiple Time Frame Analysis
Part 3: SWAT System
Chapter 1: SWAT Indicators part 1
Chapter 2: SWAT Indicators part 2
Chapter 3: SWAT system
Chapter 4: Elliott Wave
Chapter 5: Wizz – Fibonacci Tool for Space
Part 4: Trade Setups
Chapter 1: Exits
Chapter 2: Entries 3x
Chapter 3: SWAT and Waves
Chapter 4: Market Structure
Chapter 5: Trade Management
Part 5: Supporting Material
Chapter 1: Trading Psychology
Chapter 2: Risk Management
Chapter 3: Trend Lines
Chapter 4: Fibonacci
BECOME A VIP MEMBER TODAY AND GET INSTANT ACCESS TO ALL FILES
All Direct Download Links – No Waiting Time – No Captcha – No Ads
======================================================
If you have any questions please contact us