Download Files Size:
4.90 GB
Value:
$395

Become part of a trading community of Stock, Crypto and Forex traders trading by the same set of rules.
The core trading strategy will help you locate high probability trading opportunities where professional traders such as banks, institutions and hedge funds around the world are looking to plan their trades or scale in their positions. No information has been held back, all our knowledge is shared in the core rules of the trading strategy. Trade ideas are discussed in the online community real-time as they happen. No hindsight trading.
The trading strategy can be used to trade any market. Stocks, Cryptocurrencies and Forex can be traded. The supply and demand trading methodoloty also covers various aspects of professional trading, including money management, how to change your mindset, trading psychology & how to develop a trading plan (a trend trading plan is also included). But don't expect miracles, it will take you months to learn the basics and put them into practice successfully. There are no shortcuts.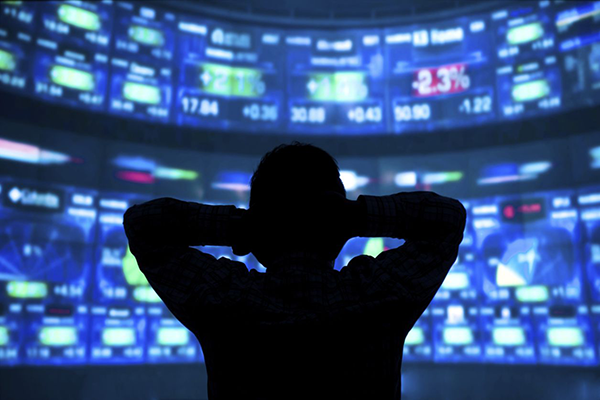 Topics covered in the online Trading Community
See some of the topics included in the core strategy by clicking and unfolding on the blocks below.
1. LEARN HOW TO TRADE SUPPLY AND DEMAND IMBALANCES. A strict methodical rule based strategy to trade like professional traders do.
2. LEARN HOW TO LOCATE TURNING POINTS IN ANY MARKET USING SUPPLY AND DEMAND IMBALANCES.
3. HOW TO DEFINE A TREND USING IMBALANCES. WHEN TO TRADE WITH THE TREND, WHEN NOT TO TRADE WITH IT.
4- DEFINE WHICH TYPE OF TRADER YOU ARE IN ORDER TO CHOOSE WHICH TIMEFRAME COMBINATION YOU WILL TRADE
5. HOW TO PLAN A TRADE USING SUPPLY AND DEMAND IMBALANCES
6. BUILDING YOUR TRADING PLAN, HOW TO MANAGE YOUR TRADES AND YOUR EMOTIONS
Price action. No indicators
'KISSS' Method – Keep It Super Simple Stupid
No indicators, no volume. no news or earnings announcements need to taken into consideration. It took me years to figure out how to locate imbalances on a price chart, but once I learned how to use supply and demand as a filter, my trading dramatically improved and I have never looked back. The core trading strategy together with the daily support of the community will give you a concrete set of rules, a real plan of action which will help you develop the right mindset to trade like a serious professional trader. Your thinking will be completely transformed.
The supply and demand trading strategy uses logic and common sense without the use of lagging indicators.You will not need to wait for any price signals on the charts to be present before entering a trade, these rules will help you set and forget your trade no matter what happens in the markets. The core strategy has withstood Brexit and COVID-19 scenarios with flying colours.
Weekly Video Analysis
A detailed supply and demand video analysis is posted every week analyzing potential trade ideas for the next week before they actually happen. The analysis is made of more than 60 assets including Stocks, Indexes, Cryptocurrencies and Forex. You get my expert analysis on relevant supply and demand trade scenarios, key chart imbalances and trend bias. Many of my students have emailed me telling me they feel the members' weekly video analysis alone is worth the price of membership.
BECOME A VIP MEMBER TODAY AND GET INSTANT ACCESS TO ALL FILES
All Direct Download Links – No Waiting Time – No Captcha – No Ads
======================================================
If you have any questions please contact us